Riverside Station
399 Grove Street, Newton, MA
1,025,000 SF Mixed-Use
Unrealized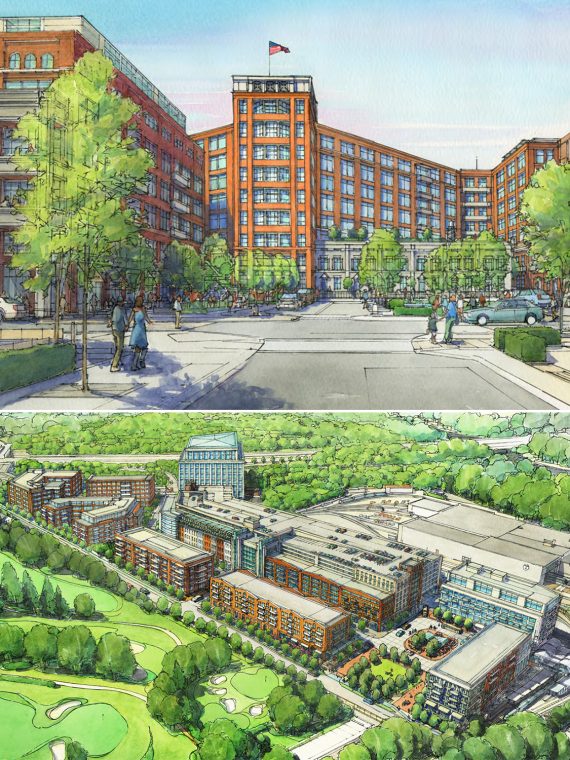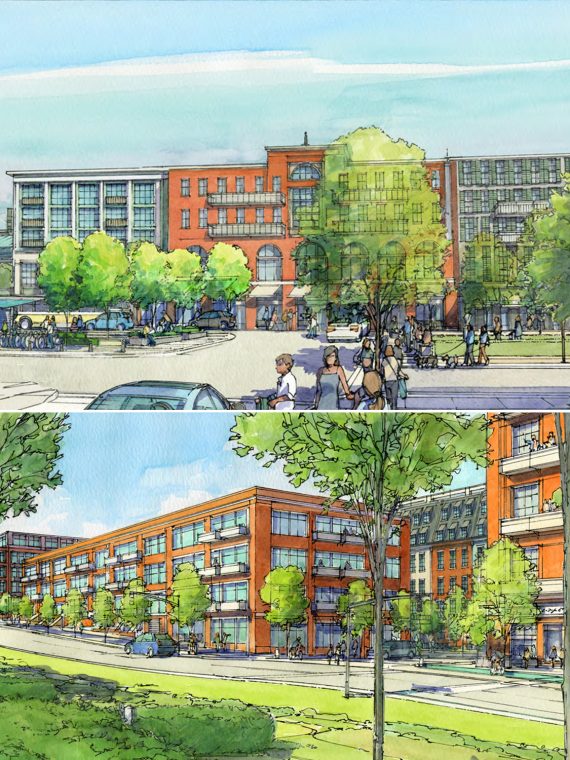 Riverside Station is a transit-oriented, mixed-use development project at the terminus of the MBTA's Green Line branch in Newton, MA. In addition to its location directly adjacent to the MBTA station, Riverside provides seamless access to both the Mass Turnpike and I-95, offering excellent vehicular and transit access to the Longwood Medical Area, Downtown Boston, and the surrounding suburban markets of Needham, Wellesley, and Waltham. This project is located in a supply constrained submarket due to high barriers to entry and limited available sites in comparable scale, yet is at a core node of transportation infrastructure, making it an ideal and strategic transit-oriented development.
Currently, most of the existing 25.5-acre site is home to MBTA's Riverside Station, its railyard (10.7-acres), and its vast surface level parking lot used by vehicular travelers parking their cars to onboard the Green Line and head east towards Boston. In September 2021, GreenBarn and its partners received unanimous approval from the City of Newton for the project to allow for approximately one million square feet of development made up of approximately 550 apartments, 400,000 square feet of life science & 22,000 square feet of ground floor retail. The development will be built across ten buildings and multiple phases and in addition to the creation of new residential and commercial footprints, the project will include the construction of a nearly 2,000 space structured parking facility and other notable improvements to public spaces and infrastructure.
Design development for the project is well underway and construction is anticipated to commence in the next 12 to 24 months.